Lunala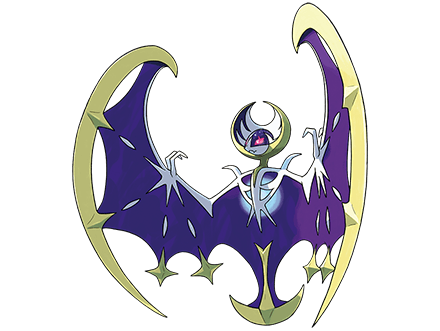 Series: Pokémon Sun & Moon
Pokedex No.: Unknown
Height: 13'01"
Weight: 264.6 lbs.
Type:

Since ancient times, Lunala has been honored as an emissary of the moon. It is referred to with reverence as "the beast that calls the moon." Lunala is constantly absorbing light and converting it into energy. With its wings spread to absorb the surrounding light and glittering like a crescent moon, it resembles a beautiful night sky. Lunala's signature Moongeist Beam attack releases an ominous beam of light that disregards the target's Ability.

Lunala's Ability is Shadow Shield, a new Ability that no previous Pokémon has had. With the Shadow Shield Ability, a Pokémon will take less damage from an attack that lands when the Pokémon has full HP.