Cutiefly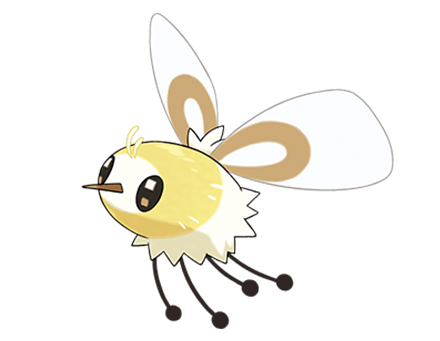 Series: Pokémon Sun & Moon
Pokedex No.: Unknown
Height: 0′04"
Weight: 0.4 lbs.
Type:

Cutiefly can detect the auras of living things, including people, Pokémon, and plants. They search out flowers by the color and brightness of their auras and then gather their nectar and pollen.

When living creatures are excited, it seems that their auras resemble those of flowers in full bloom. As a result, these Pokémon tend to gather near people or Pokémon feeling particularly happy or sad.

Cutiefly mostly live in the fields and meadows on the outskirts of cities, but they sometimes appear in towns and even inside buildings, drawn in by the emotions of the living beings of the community.

Bruxish can have the new Ability Dazzling, which no other Pokémon has ever had. The Dazzling Ability prevents opponents from using priority moves that normally strike first.