Bewear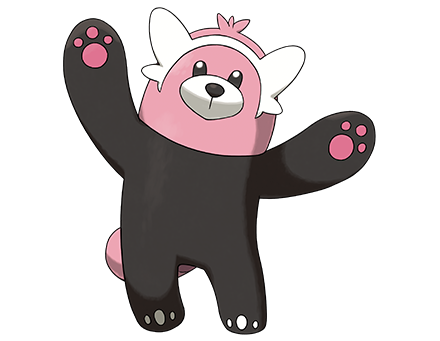 Series: Pokémon Sun & Moon
Pokedex No.: Unknown
Height: 6'11"
Weight: 297.6 lbs.
Type:

When Bewear is acting in a friendly fashion, just swinging its arms around, you must never dare to approach it carelessly. It is acknowledged to be a dangerous Pokémon, even within the Alola region. You may see warning signs posted near places it resides.

When Bewear grows fond of its Trainer, it may show that feeling in a fond embrace—but the force of that hug is tremendous! Trainers must teach these Pokémon how to restrain their strength when showing affection.

Bewear may have the Fluffy Ability, a new Ability that no Pokémon has ever possessed before. The Fluffy Ability halves the damage taken from attacks that make direct contact, but in return it also doubles the damage taken from Fire-type moves.