Sometimes, you don't want to fight a war. Sometimes, you just want to hang out with a little guy. Sommie is a mysterious little creature that appears in the Grotto of the Somniel when the floating fortress opens for you post-Chapter 3. You can name Sommie however you like and then begin caring for it.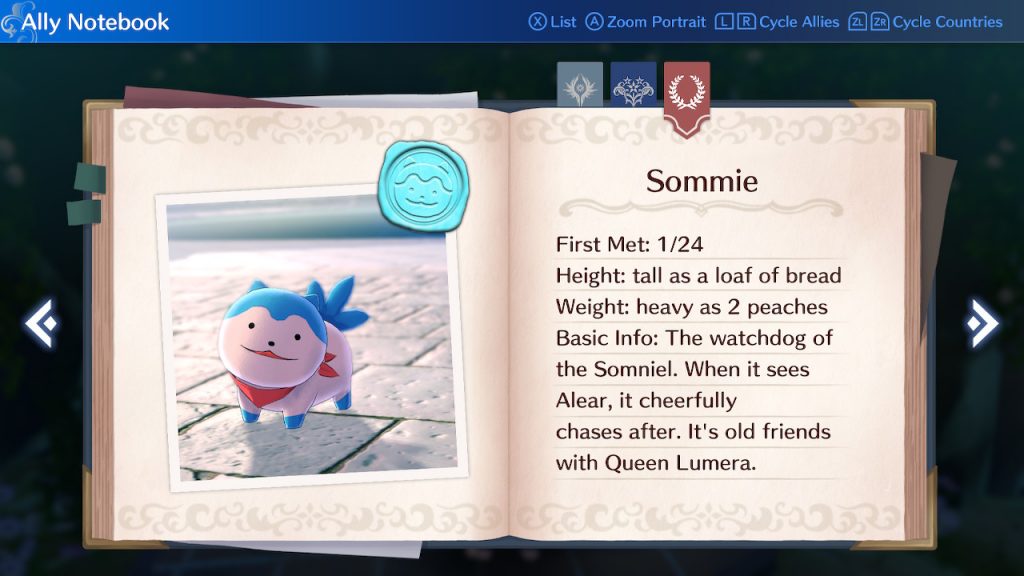 There are three things you can do with Sommie – feed it, pet it, and clothe it. Feeding it will boost its affection based on how much it likes your chosen food – some will boost its affection a lot and others very little (we recommend Apples). Petting it will boost affection slightly and is best used as a supplement to feeding. For both feeding and petting, you'll get Bond Fragments upon completion, even if Sommie is at max affection, so it's a decent way to collect those.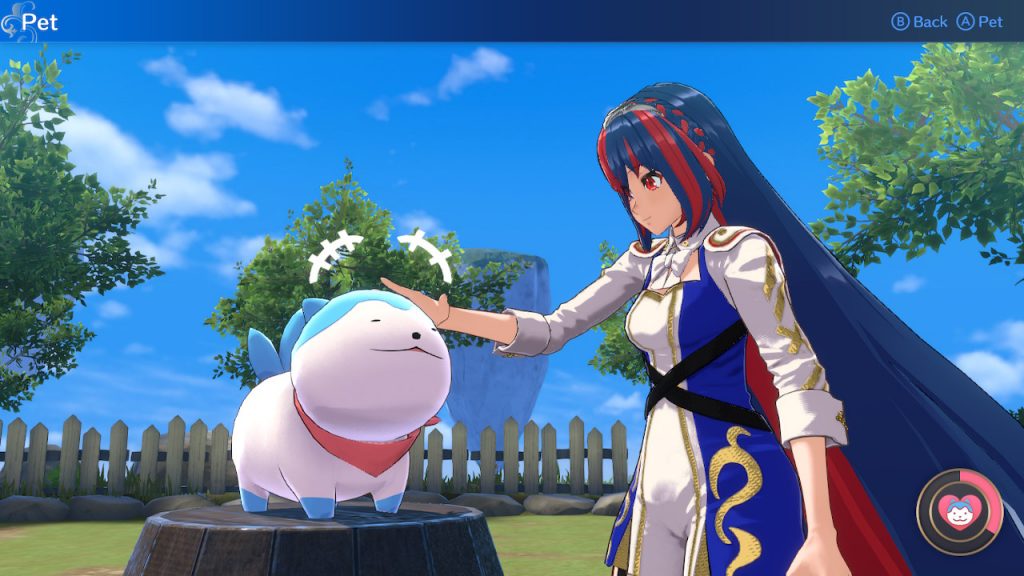 Finally, you can dress Sommie up a bit with accessories for its head and tail (limited to one from each category). You can also change the color of their scarf (limited to 12 color options). These choices don't boost its affection but it does make Sommie look goofy and/or radical.
Boost your affection enough, and Sommie will even follow you around the Somniel. Aww. A little guy…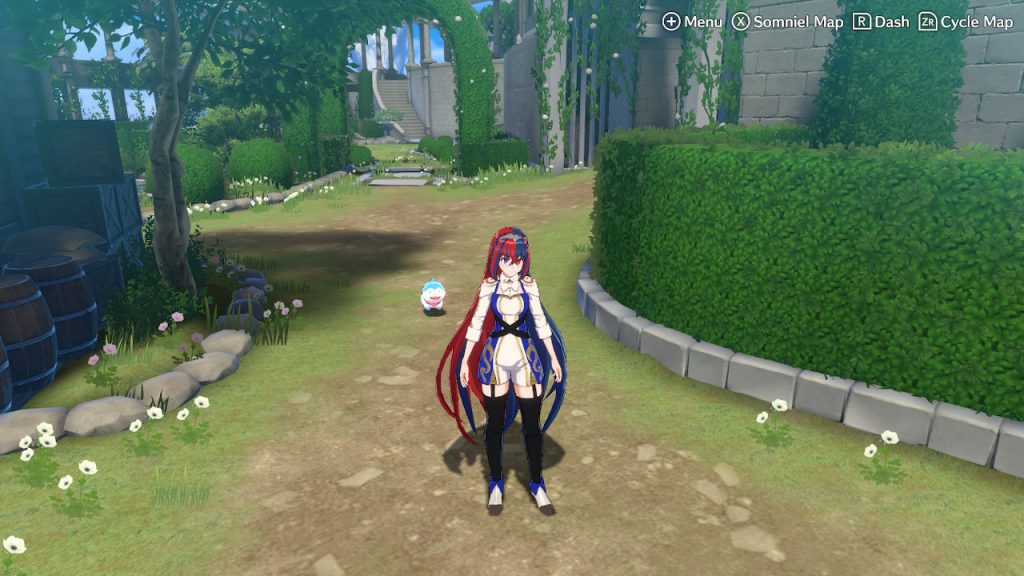 More Fire Emblem Engage guides
Looking for more help with Fire Emblem Engage? Check out our other guides!